Hey everybody,
I am currently modelling a simple unit commitment problem where I have a single power plant reacting on market prices. I have successfully modelled my power plant with the OffsetTransformer, which now has load-dependend efficiencies and variable costs. So far everything works as expected.
Now I also want to touch the startup_costs. The startup costs should ideally be dependend on how much time passed since the last run. (lower costs if power plant is still hot and vice versa) in the appended plot there is no difference in startupcosts although there are short and long periods of no dispatch.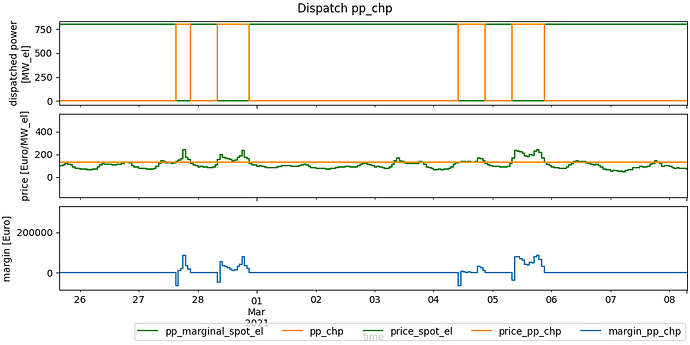 But I have no clue on how to let the model know to take the respective startup_costs. Is there any possible way of modifying the OffsetTransformer parameters?
Im happy about any suggestions.
Best regards,
Till