Hello everybody,
This is the storage investment model in solph Oemof.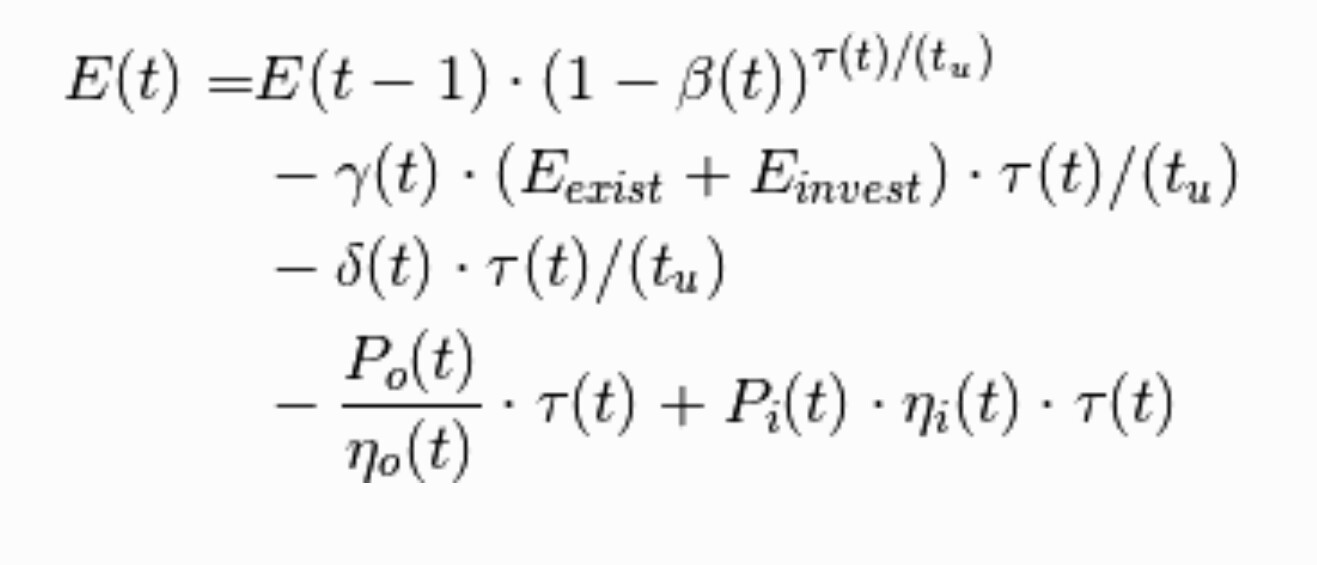 I'm wondering what is the meaning the of these terms in the model:
index of power /

* ( + ) * /

*/
I've read the documentation but unfortunately I still not get the point. I'm familiar with input/ output conversion factors that consider the losses while charging and discharging, and the self discharge losses however I did not get the rest of losses and considered in this model. By the way I have 1 hour as a time step in my model.
I would be very grateful if you could help me or maybe to recommend me a literature review where I could read more about this or an example from the reality where this losses are considered.
Thank you so much