Hi!
First off, glad to be part of this comunity.
I've been working for the past days on calibrating amiris for the spanish and portuguese electricity market, MIBEL, with the intention of implementing a few RES policies afterwards to check the effects on prices and energy mix. Currently Spain doesnt have any type of market based RES policy implemented, so it's a relatively straightforward process. For the RE profiles, i dowloaded the data from REE and it's API (both real production and installed capacity). For prices, i actually used the same oil and coal prices as in the Germany 2019 example, given the fact that this prices are, as far as i'm aware, the same across the Internal Market. For gas, i've dowloaded the data from CNMC (Comisión Nacional de Mercados y Competencia).
The results of the simulation for 2019 are the following: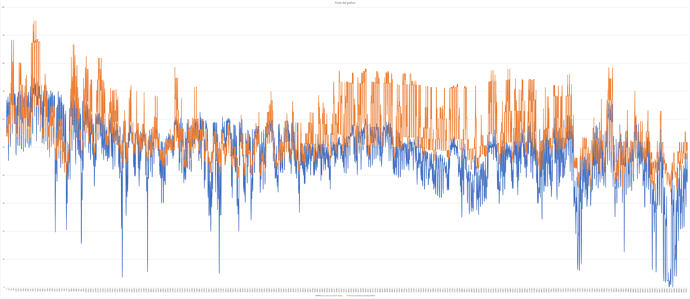 Where in orange you can see AMIRIS prices, and in blue the actual prices for that year. My main issue and reason to write this post is that i find some discrepancies wich have to be errors from the calibration process, mainly that prices tend to be higuer overall in summer than what they should be, and there are weird price spikes at certain points of the year that i dont know how to explain. Nonetheless i think i captured the overall tendencies of the real prices.
Please, let me know what's your opinion on this issue, i would like to make the model as accurate as possible. Thanks in advance!